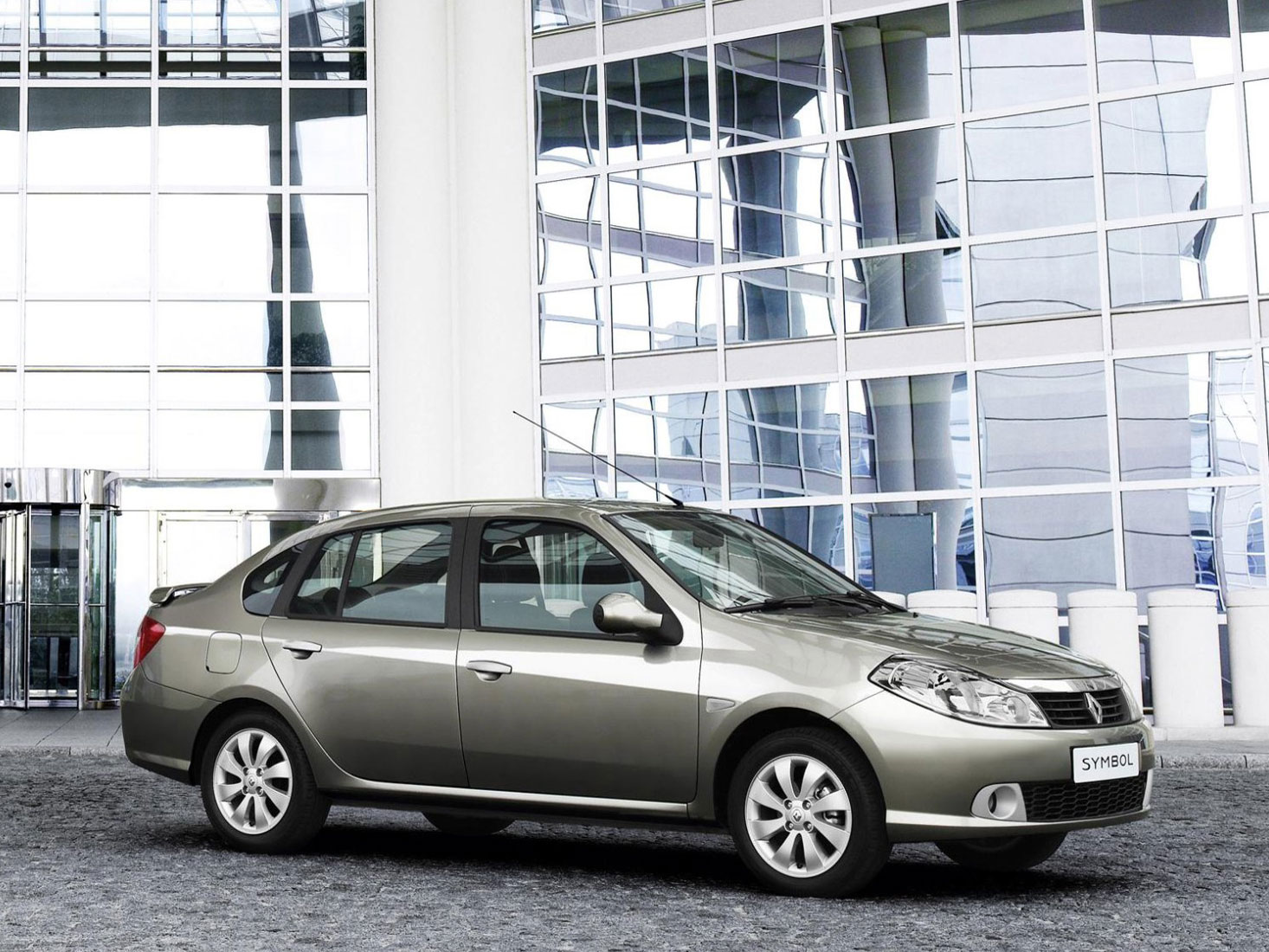 Renault Symbol The Renault Symbol, or Thalia in some markets, is a supermini car produced by the French automobile manufacturer Renault. It was introduced in late 1999, under the Clio Symbol name, as the saloon version of the second generation Renault Clio, and unlike the hatchback it was marketed only in those countries where saloons were traditionally preferred over hatchbacks, while it was not available in Western Europe.
The second generation has a different design than the third generation Clio and is built on the platform of the first generation car. A third generation has been introduced in late 2012, as a rebadged version of the second generation Dacia Logan.
Its key markets are Central and Eastern Europe, Latin America, the Maghreb and the Gulf states, most notably countries like Turkey, Brazil, Romania, Russia, Algeria, Colombia and Tunisia.
Anno: 2011
Ttrazione anteriore
ABS
Combustibile consumption (city) 7-7,5 liters/100 km
Combustibile consumption (highway) 6-6,5 liters/100 km
Interni: Tessuto
5 posti passeggeri
Port-baDeposit incapator
Alzacristalli Manuali
Chiusura centralizzata
Oglinday laterale reglabile electric
Capacità del motore: 1.2
Combustibile: benzina
Aria condizionata: si
Cambio: meccanico
Colore: beige
Garanzia: 50 €
Prezzo per giorno:
1-2 giorni: 23 €
3-6 giorni: 18 €
7-11 giorni: 15 €
12-30giorni: 12 €
31 giorni: 10 €