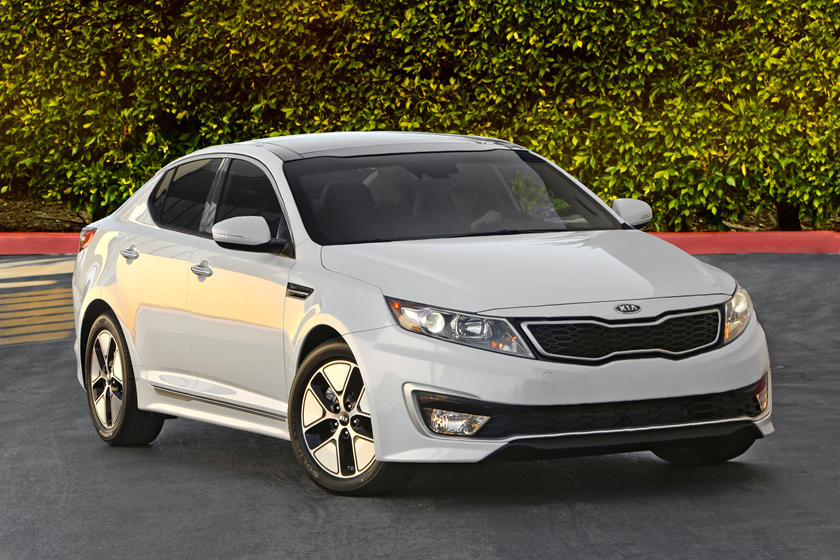 Parking sensors
Cruise control
Audio system
Heated side mirrors
Central key
Interior: LEATHER
Board computer
Tinted windows
Power steering
Power windows
Climate control
Height adjustable steering column
Reach adjustable steering column
Power side mirrors
Anti-lock Brake System (ABS)
Anti-slip Regulation (TCS, ASR, TRC)
Electronic Stability Control (ESP, DSC, VDC, ESC)
Lateral airbag
Immobilizer
Xenon headlights
Fog light
Multifunctional steering wheel
Antitheft alarm
Rain sensor
Driver airbag
Passenger airbag
The KIA Optima- is a midsized 4-door sedan manufactured by Kia Motors since 2000 and marketed globally through various nameplates. First generation cars were mostly marketed as the Optima, although the Kia Magentis name was used in Europe and Canada when sales began there in 2002. For the second generation models, Kia used the Kia Lotze & Kia K5 name for the South Korean market, and the Magentis name globally, except in the United States, Canada, and Malaysia where the Optima name was retained. The Optima name is now going to be used for all markets except China, where they will also use the South Korean market name.
Engine capacity: 2
Fuel: petrol
Air conditioning: yes
Gearbox: automat
Colour: white
Deposit: 100 €
PRICE for day:
3-4 days: 39 €
5-8 days: 35 €
9-14 days: 30 €
15-31: 25 €