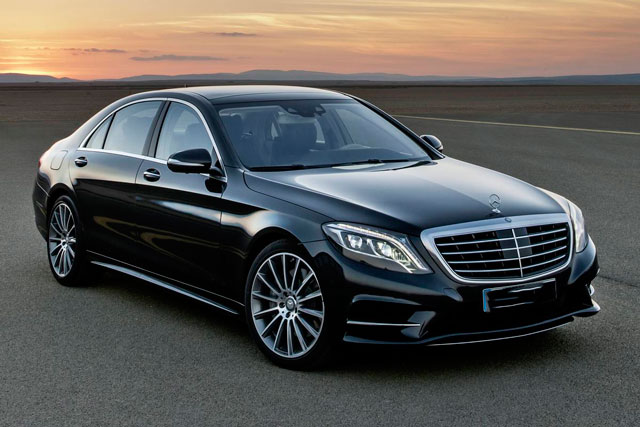 Mercedes-Benz W222 — is the version of the Mercedes-Benz S-Class produced since 2013, and the successor of the Mercedes-Benz W221. The W222, designed during 2009 by Robert Lešnik, has a similar design theme to the CLA-Class and Pre-Facelifted E-Class (W212).
In Europe, sales of the S 400 Hybrid, S 350 BlueTEC, S 350 BlueTEC Hybrid, and S 500 began in September 2013. US sales of the S 550 also began in September; the 4Matic four-wheel drive model went on sale in November, 2013. Additional models, including V12 models and those from AMG were released in 2014.
The newest S-Class debuted on 15 May 2013 in Hamburg, Germany and entered production in Sindelfingen, Germany June 2013. A new Burmester 24-speaker surround sound audio system is available.
PRICE:
8 hours: 250 €
1 hour: 45 €
*with a driver only