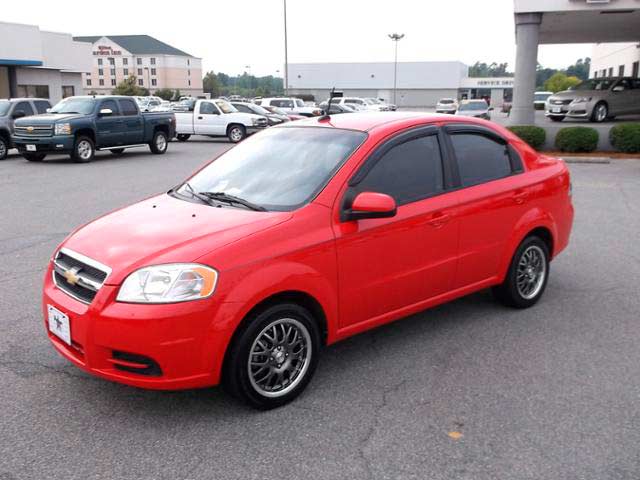 Year: 2010
Front drive
Fuel consumption (city) 7 liters/100 km
Fuel consumption (highway) 5,5-6 liters/100 km.
Height adjustable steering column
Front window regulation
Central key
Salon: țesătură
5 passenger seats
Port-baDeposit incapator
Chevrolet Aveo /əˈveɪ.oʊ/ ə-vay-oh) is a subcompact car manufactured since 2002, originally by the South Korean General Motors (GM) subsidiary, GM Daewoo—and later by other GM-affiliated entities. Marketed worldwide in 120 countries under six brands (Chevrolet, Daewoo, Holden, Pontiac, Suzuki, and ZAZ), the first generation Aveo was originally called Daewoo Kalos in its home market South Korea and many export markets. South Korean models were later rebranded Daewoo Gentra, while in other markets, the first generation model was marketed as the Holden Barina in Australasia, Pontiac G3 in the United States and later Canada, previously in Canada as the Pontiac Wave and then in Canada as the Suzuki Swift+.
The second generation Aveo debuted in January 2011, marketed globally as the Chevrolet Aveo; in North America, the Middle East, Chile, Israel, Japan, Mexico, and South Africa as the Chevrolet Sonic; and in Australasia as the Holden Barina. As of December, 2012 production was underway at the GAZ plant in Nizhny Novgorod
The Aveo name means "desire" in Latin.
Engine capacity: 1.2
Fuel: petrol
Air conditioning: yes
Gearbox: manual
Colour: red
Deposit: 50 €
PRICE for day:
1-2 days: 23 €
3-6 days: 18 €
7-11 days: 15 €
12-30 days: 12 €
31 days: 10 €