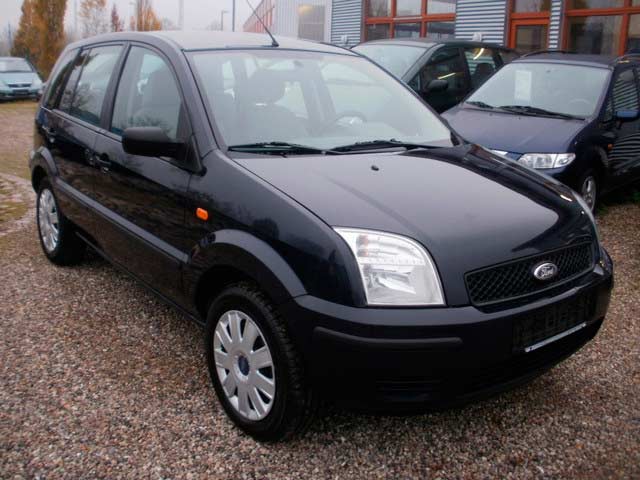 Audio system
Central key
Interior: TEXTILE
Air conditioning
Power steering
Power windows
Height adjustable steering column
Anti-lock Brake System (ABS)
Driver and passenger airbag
Lateral airbag
Safety shutters
The European Ford Fusion was a vertically stretched version of the Ford Fiesta supermini produced by Ford of Europe from 2002 to 2012.
The design includes elements of both estates and multi-purpose vehicles. Its extra height compared with the Fiesta is due to both roof racks, increased ground clearance and taller roof, which makes it roomier and more comfortable for taller drivers than regular superminis, drawing it closer to mini MPVs and mini SUVs.
Ford also used the name "Fusion" before the launch of the European Ford Focus, in communications with contractors working on elements of that model's launch publicity. Ford did not reveal whether the late change to "Focus" had been the result of a genuine change in its plans, or simply a desire to conceal the real name from the press until the company was ready for the launch.
Engine capacity: 1.4
Fuel: petrol
Air conditioning: yes
Gearbox: manual
Colour: black
Deposit: 50 €
PRICE for day:
1-2 days: 23 €
3-6 days: 19 €
7-11 days: 16 €
12-30 days: 14 €
31 days: 12 €